Put your best face forward with one of our cosmetic treatments specifically designed to harmonise your visage.
Dr Hugo Pin is a highly experienced medical professional who can utilise the following cosmetic treatments in a conservative manner to enhance your beauty – at any age. We utilise advanced technology to ensure you receive high quality results.
Wrinkles form from overactive muscles or loss of collagen.
As we age, our skin loses elasticity, volume and structural support, which leads to the formation of deep lines, grooves and folds – especially around the mouth. These wrinkles can cause an imbalance in the proportions and aesthetic harmony of the face.
Dermal fillers and muscle relaxants offer a natural looking solution that is biocompatible and adds volume back to the face. Our goal is not to eliminate all wrinkles, but rather to 'freshen up' your look and enhance and restore your natural beauty.
For the French, beauty is not about looking totally wrinkle free and smooth.
Dr Pin has attended several conferences and workshops in Paris to keep abreast of the latest French style aesthetic medicine techniques. The aim is to soften selected lines while leaving others alone, so the face still has character and natural movement. True beauty is about harmony and balance, not about attempting to look younger.
As we age, volume is lost in facial areas that used to be plump, such as the cheeks.
What many people do not realise is that cheeks are an extremely important feature on the face. Once they lose their youthful 'plumpness' they can begin to droop and cause the appearance of jowls and also result in darker circles under the eyes and deep nasolabial lines. Replacing this volume can do wonders for adding vitality to your appearance.
Depending on how much volume loss the patient has suffered, we will use a certain amount of dermal fillers to enhance the cheek.
Undergoing a cheek augmentation can have a huge impact in rejuvenating your appearance. It can help to reduce the appearance of dark circles under the eyes, lift the appearance of jowls and improve the look of deep lines around the nose. A cheek augmentation isn't just used to restore a youthful appearance, it is also commonly used for younger patients who suffer from the genetic appearance of deep tear troughs (the dark shadows that form under the eye). Your cheeks are one of the key elements to creating a vibrant and fresh look.
Cheek augmentation requires an artistic eye and a conservative approach.
Cosmetic treatments of this nature are easily overdone, so it is important to select an experienced cosmetic professional like Dr Hugo Pin to perfect your cheek augmentation.
Nose filler (also known as non-surgical rhinoplasty) is a very popular treatment. It can be used correctively to address asymmetry, restore an ageing nose or to beautify.
The nose plays an important role in the overall aesthetic of the face, and any defect can be more visible on profile photos, or selfies.
A nice correction can be achieved most of the time by injecting fillers in different areas to correct bumps, augment the tip or the bridge, or make it thinner.
Downtime is minimal, pain is bearable with numbing cream and Vibrata (vibration tool that reduces the pain of the injections)
Last around 9-12 months on average.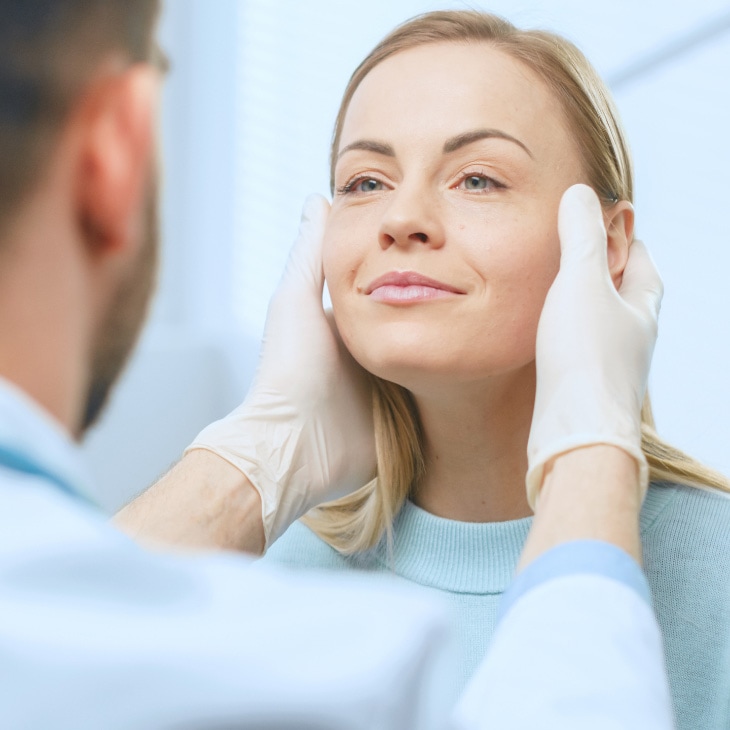 Treatment may include one or more of the following procedures, click to read more about each one.
Book your initial consultation online, or go to our contact page and make an enquiry.
See our before and after gallery